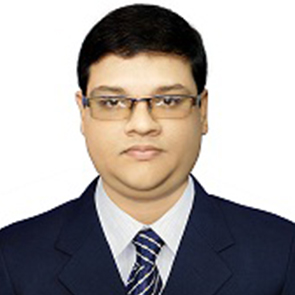 Sheikh Saifullah Ahmed
MA (KU), BA (KU)
Lecturer
Room # 716 Ext # 800
E-mail: ahmed.saifullah@iubat.edu
Mr. Ahmed is a lecturer in the Department of English and Modern Languages under the College of Arts and Sciences (CAAS) at the International University of Business Agriculture and Technology (IUBAT), Dhaka, Bangladesh since March 2020. He was born and brought up in Khulna, Bangladesh. Mr. Ahmed obtained his BA (Honours) in English degree in 2018 and MA in English degree in 2019 from English Discipline, Khulna University.
He is a life member (2797) of the Bangladesh English Language Teachers Association (BELTA) and took part in a range of national and international seminars, conferences, workshops, and webinars. His scholarly articles got published in a number of quality journals indexed in numerous academic and research sites and wings of the world. He regularly writes for The Daily Observer, The Independent, and Sahos24.com.
His latest research endeavors include Ecofeminism and Indigenous Folktales; Post-truth and Narratology; Ambivalence and Hybridity; Femme Fatales and Gender Studies; and Critical Trauma Analysis.
Education
MA in English
Khulna University, Bangladesh
BA in English
Khulna University, Bangladesh
Areas of Interest
Literary Discourse Analysis, Critical Theories, Shakespeare, Postcolonial Studies, Gender Studies, Translation Studies, Cultural Studies, South Asian Literature, and Postmodern Literature
Research & Publication
Ahmed, S. S., & Hossain, K. I. (2022). Sin and punishment in the scarlet letter: A feminist perspective. IUBAT Review—A Multidisciplinary Academic Journal, 5(1), 35-43. DOI: 10.3329/iubatr.v5i1.64590
Rahman, M. Z., & Ahmed, S. S. (2022). Investigating the (Non-)being: A spectral reading of William Faulkner's As I Lay Dying. Law and Humanities Quarterly Reviews, 1(4), 138-149. DOI: 10.31014/aior.1996.01.04.42
Dilshad, D., Ahmed, S. S., & Islam, M. S. (2022). Hindrance to effective English speaking at higher secondary level: A case study on the colleges of Dhaka city in Bangladesh. Journal of the Association-Institute for English Language and American Studies, 11(11), 41-58. DOI: 10.5281/zenodo.7470522
Rashed, A., Ahmed, S. S., & Halder, D. P. (2021). Defining socio characterization of language: What language really is!. International Journal of Leading Research Publication, 1(7), 1-4. http://www.ijlrp.com/ManuScript/PastIssueDetails/a83f066c-e20d-45f9-b6f8-8ebc86afceb5
Ahmed, S. S., & Halder, D. P. (2020). The sociolinguistic perspectives of the stylistic liberation of Wordsworth. Sparkling International Journal of Multidisciplinary Research Studies, 3(3), 1-13. https://www.johnfoundation.com/journals/sparkling/sijmrsv3i3/the-sociolinguistic-perspectives-of-the-stylistic-liberation-of-wordsworth/
Ahmed, S. S. (2020). The exploration of ambivalence and hybridity in the tempest. International Journal of Social Sciences & Humanities, 5(1), 44-60. DOI: 10.5281/zenodo.3891969
Ahmed, S. S. (2020). 'Othering each other' in Shakespeare's the tempest. International Journal of English Literature and Social Sciences, 5(3), 643-648. DOI: 10.22161/ijels.53.11
Miscellaneous Publications
Ahmed, S. S. (2020, December 12). Women emancipation: Begum Rokeya's revolutionary influence. The Independent. Retrieved from http://www.theindependentbd.com/
Ahmed, S. S. (2020, October 22). Marching the nation forward: The role of Ishwar Chandra Vidyasagar and Begum Rokeya Sakhawat Hussain to the Bengal Renaissance. com. Retrieved from https://www.sahos24.com/
Ahmed, S. S. (2020, September 28). When to stop rape epidemic? The Daily Observer. Retrieved from https://www.observerbd.com/
Ahmed, S. S. (2020, September 11). When will rape epidemic be stopped? The Independent. Retrieved from http://www.theindependentbd.com/
Ahmed, S. S. (2020, September 6). The Rakhine's right to education in their mother tongue. com. Retrieved from https://www.sahos24.com/
Ahmed, S. S. (2020, August 27). Reading back to Tennyson in these quarantined days. com. Retrieved from https://www.sahos24.com/
Ahmed, S. S. (2020, June 30). A vision of post-pandemic era. The Daily Observer. Retrieved from https://www.observerbd.com/
Training Received
Fundamentals of Research Methodology for the Young Researchers offered jointly by Bangladesh Institute of Governance and Management (BIGM) & Ministry of Planning, Duration: 2 Months
Module-1: Induction Training offered by Faculty and Staff Development Center (FSDC) of the International University of Business Agriculture and Technology (IUBAT), Duration: 5 Days
Database Programming certified by Bangladesh Technical Education Board (BTEB), Duration: 6 Months
Scholarly Paper(s) Presented
Presented a paper titled "Women's Attempt to Transgress Gender: An Ecofeminist Reading of Amitav Ghosh's The Hungry Tide" in the International Conference titled "Mapping Gendered Spaces in Language, Literature and Culture" organized by the Department of English, University of Dhaka, held on 4 and 5 May 2023.
Presented a paper titled "Post-truth in Barnes's The Sense of an Ending" organized by the Department of English and Modern Languages, IUBAT on 12/12/2020
Conferences & Workshops Attended
TEDx Khulna University 2018 - Paradigm Shift, Aug. 4, 2018
Workshop on "Recapturing Partition-Locating Post-Partition Amnesia in Memory & Literature: An Indo-Bangladesh Perspective" at Khulna University, Mar. 15-16, 2018
International Conference on "Shakespearean Legacy" at Khulna University, Feb. 3-4, 2018
International Conference on "Ibsen and Freedom of Speech" Organized by English Discipline, Khulna University in Partnership with University of Oslo, Norway, presided by Ms. Sidsel Blekken, Her Excellency the Norwegian Ambassador to Bangladesh, Mar. 10-12, 2017
International Conference on "A Thrice-Partitioned Nation: Revisiting Bangladesh" at Khulna University, Mar. 28-29, 2015
Webinars Attended
E-Learning in Bangladesh: Teachers' Behavioral Orientation and Affective Alignment jointly facilitated by University of Buraimi, Oman and Green University of Bangladesh, February 24, 2021
The South Asian Regional Online Conference on Critical Thinking in English Language Teaching, Organized by the American Embassy of Kathmandu, New Delhi and Islamabad, February 20-25, 2021
9th BELTA International (Virtual) Conference 2021: Education during the pandemic: Learning amid crisis and emerging opportunities, March 6, 2021
TESOL Elevate Organized by TESOL International Association (Virtual), 26-30 July 2021
ELTAI Webinar 38: The Literary Landscape of Graphic and Comic Novels, 31 January 2021
ELTAI Webinar 42: Divided by Partition but United by Resilience: Oral Narratives,
28 February 2021
ELTAI Webinar 46: English Studies in India: History, Politics and Pedagogy, 28 March 2021
ELTAI Webinar 50: Adaptations of Literary Classics across Genres, 25 April 2021
ELTAI Webinar 5: English Language Teaching: The Asian Perspective, 02 May 2021
ELTAI Webinar 54: Literature and the New Humanities: Reading Ambai's "A Deer in the Forest", 23 May 2021
ELTAI Webinar 55: Engaging Learners as Thinkers, 06 June 2021
ELTAI Webinar 58: Gender in Discourse: Implications for Classroom Teaching, 27 June 2021
ELTAI Webinar 60: Diaspora, Globalisation through the lens of Modernism, 11 July 2021
ELTAI Webinar 61: Posters, Taglines, and Loglines: Ideas from the World of Movies, 18 July 2021
ELTAI Webinar 62: The Glove and the Mirror: Metaphors to Explore Shakespeare, 25 July 2021
ELTAI Webinar 62: Empowering Teachers to Integrate Technology: Challenges and Solutions, 01 August 2021
ELTAI Webinar 62: Theatre in the English Language Classroom, 08 August 2021
BIIT-IIIT Online Teaching Training Series-03-Textbook Writing Workshop, Nov. 21, 2020
Multimodal Pedagogies in the L2 Classroom: Moving from Language to a Communication Paradigm arranged by Center for Educational Resources in Culture, Language and Literacy (CERCLL) & College of Humanities, The University of Arizona, Arizona, US, Nov. 18, 2020
BELTA-THT 2020 Virtual Teacher Training and Development Programme, Oct. 30-31, 2020
Teacher Voices: Creating Participatory Spaces in Educational Research organized by TESOL Society of Bangladesh, Oct. 29, 2020
Reimagining Higher Education in a Post-COVID-19 World arranged by the U.S. Embassy, Dhaka, Bangladesh facilitated by Dr. Frank J. Dooley, Chancellor of Purdue University Global & Dr. Shamsad Mortuza, Pro-Vice Chancellor of University of Liberal Arts Bangladesh (ULAB), Oct. 28, 2020
The Post Pandemic English Language Teaching and Learning in Bangladesh organized by English Teachers' Association of Bangladesh (ETAB), Sylhet Division, Oct. 24, 2020
Service Learning hosted by GASD and BELTA Chittagong South, Oct. 5, 2020
Thriving Through Tough Time facilitated by Professor Dr. Deidre Combs, Executive Coach, Leadership Development Consultant, and Trainer of Fulbright TEA Fellows, Montana State University, USA & Ms. Isabelle Zsoldos, Cultural Affairs Officer, Public Affairs Section, U.S. Embassy Dhaka, Bangladesh, Sep. 24, 2020
Exploring Digital Tools for Online Learning hosted by GASD (Global Aid for Sustainable Development) & BELTA Chittagong South, facilitated by Ms. Jennifer Borch, Education Program Coordinator at the U.S. Committee for Refugees and Immigrants (USCRI) in Colchester, Vermont, USA, Sep. 11, 2020
Professional Development, Training and Research Collaborations hosted by BELTA & NELTA, Jul. 3, 2020
Co-Curricular Activities
Third in English Poem Recitation Competition, Khulna University, 2018
Successfully organized "Annual Tour 2017" being an active member of the Fundraising Committee at Khulna University, 2017
Successfully organized "Pitha Uthshob-1422" being an active member of the Program's Committee at Khulna University, 2015
Performed as 'Nepomuk' in George Bernard Shaw's Pygmalion, 2014
Participated in "Youth Perception Survey 2014" organized by Volunteer for Bangladesh; Embassy of the United States of America, Dhaka, Bangladesh; and U.S. Department of State held at Khulna Press Club, 2014
Featured Short Stories for Yearly School Magazine Nabarun
First in Speech Competition on 'National Mourning Day' in KCS, 2010
First in Speech Competition on 'National Independence Day' in KCS, 2010
General Reader Award of Bissho Sahitto Kendro, 2007, 2008 & 2010
Third in Art Competition, Chader Haat, World Vision, Bangladesh, 2007
Other Achievement
Recipient of Miyan Research Publications Award, 2023
Recipient of General Scholarship of Khulna University, 2019
Recipient of General Scholarship of Khulna University, 2016
Membership
Life Member (2797) at Bangladesh English Language Teachers Association (BELTA)
Courses Taught
ENG 101       Basic English Composition
ENG 102       English Reading Comprehension and Speaking
ART 202       Career Planning and Development-I
ENG 203       Advanced English Composition
ENG 207       Literary Theory and Criticism
ENG 250       Public Speaking
ELP 002      Intermediate English
MA in English
Khulna University, Bangladesh
BA in English
Khulna University, Bangladesh
Literary Discourse Analysis, Critical Theories, Shakespeare, Postcolonial Studies, Gender Studies, Translation Studies, Cultural Studies, South Asian Literature, and Postmodern Literature
Ahmed, S. S., & Hossain, K. I. (2022). Sin and punishment in the scarlet letter: A feminist perspective. IUBAT Review—A Multidisciplinary Academic Journal, 5(1), 35-43. DOI: 10.3329/iubatr.v5i1.64590
Rahman, M. Z., & Ahmed, S. S. (2022). Investigating the (Non-)being: A spectral reading of William Faulkner's As I Lay Dying. Law and Humanities Quarterly Reviews, 1(4), 138-149. DOI: 10.31014/aior.1996.01.04.42
Dilshad, D., Ahmed, S. S., & Islam, M. S. (2022). Hindrance to effective English speaking at higher secondary level: A case study on the colleges of Dhaka city in Bangladesh. Journal of the Association-Institute for English Language and American Studies, 11(11), 41-58. DOI: 10.5281/zenodo.7470522
Rashed, A., Ahmed, S. S., & Halder, D. P. (2021). Defining socio characterization of language: What language really is!. International Journal of Leading Research Publication, 1(7), 1-4. http://www.ijlrp.com/ManuScript/PastIssueDetails/a83f066c-e20d-45f9-b6f8-8ebc86afceb5
Ahmed, S. S., & Halder, D. P. (2020). The sociolinguistic perspectives of the stylistic liberation of Wordsworth. Sparkling International Journal of Multidisciplinary Research Studies, 3(3), 1-13. https://www.johnfoundation.com/journals/sparkling/sijmrsv3i3/the-sociolinguistic-perspectives-of-the-stylistic-liberation-of-wordsworth/
Ahmed, S. S. (2020). The exploration of ambivalence and hybridity in the tempest. International Journal of Social Sciences & Humanities, 5(1), 44-60. DOI: 10.5281/zenodo.3891969
Ahmed, S. S. (2020). 'Othering each other' in Shakespeare's the tempest. International Journal of English Literature and Social Sciences, 5(3), 643-648. DOI: 10.22161/ijels.53.11
Ahmed, S. S. (2020, December 12). Women emancipation: Begum Rokeya's revolutionary influence. The Independent. Retrieved from http://www.theindependentbd.com/
Ahmed, S. S. (2020, October 22). Marching the nation forward: The role of Ishwar Chandra Vidyasagar and Begum Rokeya Sakhawat Hussain to the Bengal Renaissance. com. Retrieved from https://www.sahos24.com/
Ahmed, S. S. (2020, September 28). When to stop rape epidemic? The Daily Observer. Retrieved from https://www.observerbd.com/
Ahmed, S. S. (2020, September 11). When will rape epidemic be stopped? The Independent. Retrieved from http://www.theindependentbd.com/
Ahmed, S. S. (2020, September 6). The Rakhine's right to education in their mother tongue. com. Retrieved from https://www.sahos24.com/
Ahmed, S. S. (2020, August 27). Reading back to Tennyson in these quarantined days. com. Retrieved from https://www.sahos24.com/
Ahmed, S. S. (2020, June 30). A vision of post-pandemic era. The Daily Observer. Retrieved from https://www.observerbd.com/
Recipient of Miyan Research Publications Award, 2023
Recipient of General Scholarship of Khulna University, 2019
Recipient of General Scholarship of Khulna University, 2016
Membership
Life Member (2797) at Bangladesh English Language Teachers Association (BELTA)
ENG 101       Basic English Composition
ENG 102       English Reading Comprehension and Speaking
ART 202       Career Planning and Development-I
ENG 203       Advanced English Composition
ENG 207       Literary Theory and Criticism
ENG 250       Public Speaking
ELP  002       Intermediate English