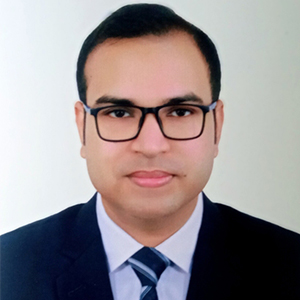 Md. Zubair Rahman
MA, (JU), BA Hons (JU)
Lecturer
Room # 1011 | Ext #
E-mail: zubair.de@iubat.edu
Md. Zubair Rahman is a Lecturer in the Department of English and Modern Language, IUBAT. He has accomplished his BA in English and MA in Literatures in English and Cultural Studies from Jahangirnagar University, Savar, Dhaka. Before joining IUBAT, he had taught at State University of Bangladesh for a year.
Md. Zubair Rahman is passionate to teach and talk about Language, Literature, and Culture. His areas of interest include cultural exchanges in literature, romantic poetry, gothic literature, comparative literature, and power dynamics in culture.
Apart from being a full-time teacher, Md. Zubair Rahman is a poet and lyricist of impulse with a few songs available on different online platforms.
Education
Jahangirnagar University, Savar, Dhaka
MA in Literature in English and Cultural Studies
Jahangirnagar University, Savar, Dhaka
BA in English
Research & Publication
Rahman, M. Z., & Ahmed, S. S. (2022). Investigating the (Non-)being: A Spectral Reading of William Faulkner's As I Lay Dying. Law and Humanities Quarterly Reviews, 1(4), 138-149. https://www.doi.org/10.31014/aior.1996.01.04.42
Courses Taught
ENG 101 Basic English Composition
ENG 102 English Comprehension and Speaking
ENG 203 Advanced English Composition
ENG 250 Public Speaking
ENG 306 Victorian Literature II
ENG 403 Twentieth Century Literature II
Jahangirnagar University, Savar, Dhaka
MA in Literature in English and Cultural Studies
Jahangirnagar University, Savar, Dhaka
BA in English
Rahman, M. Z., & Ahmed, S. S. (2022). Investigating the (Non-)being: A Spectral Reading of William Faulkner's As I Lay Dying. Law and Humanities Quarterly Reviews, 1(4), 138-149. https://www.doi.org/10.31014/aior.1996.01.04.42
ENG 101  Basic English Composition
ENG 102  English Comprehension and Speaking
ENG 203  Advanced English Composition
ENG 250  Public Speaking
ENG 306  Victorian Literature II
ENG 403  Twentieth Century Literature II